which means I choose to blog/visit gossip sites instead of studying for the Greek exam I have tomorrow or the Hebrew exam I have on Friday. (Dennis says we are going cellphone shopping on Friday. I'm way more excited about that.)
So I thought I'd present the following: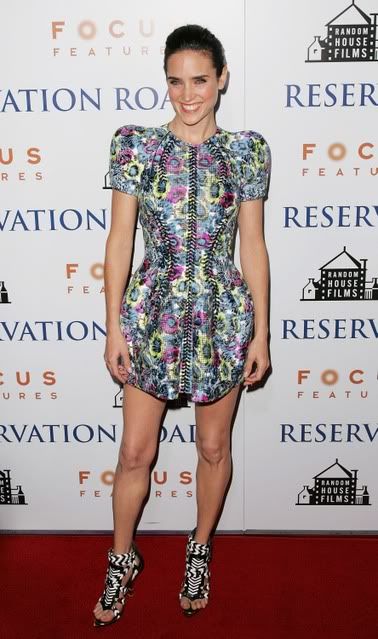 Jennifer Connelly. Looked very cute in "Blood Diamond". Not so cute here. This is the most uncomfortable thing I've seen someone wear in the past like 6 months.
Not only to the shoes NOT match but the fabric looks very stiff, kind of like carpet or those thick polyester drapes in my grandma's house. And the stitching, which in theory is probably flattering, looks like the same stiff stitching you'd find on sneakers. Or on a backpack. So is this dress inspired by Jansport, the company that makes backpacks?